CHIROPRACTOR
Pacific Beach CA
Welcome to Pacific Beach Chiropractic Group located in, you guessed it, Pacific Beach, California. At Pacific Beach Chiropractic Group, our Pacific Beach chiropractor does his very best to elevate the health and well-being of our community by providing outstanding, quality Chiropractic care and health education.

WELCOME TO Pacific Beach Chiropractic Group
If you are looking for our office we can be found at 945 Hornblend Street, Suite C, between Cass and Bayard. Our office is one and a half blocks from the beach and one block south of Garnet and Crystal Pier.
Our office provides outstanding, quality care to patients of all ages and backgrounds. We have in-office Xray and we have learned from experience that seeing someone's spine allows for more specific and effective care, creating profound and long-lasting healing.  Like the quote says, "to see is to know and to not see is to guess," and we don't guess when it comes to your healthcare. 
COMMON CONDITIONS WE HELP
As your Pacific Beach Chiropractor, the most common conditions we care for include but are not limited to neck pain, low back pain, sciatica, numbness in the hand and feet, mid back pain, shoulder pain, knee pain, ankle sprains, carpal tunnel syndrome, headaches, migraines, whiplash injuries, sprain/strain injuries, allergies, stenosis, degenerative disc disease, arthritis, vertigo, tinnitus, chronic ear infections, chronic colds and flus, digestive and gut issues, chronic pain, disc bulges, disc herniations, reproductive problems and more. If you're not sure if we can help, give us a call, your consultation is always no charge!
In our office we use specific techniques based on the patients' needs in order to achieve the very best results, and everyone is different. Because of the variety of techniques we apply we are able to find resolution for people with many different problems and concerns.  For example, a baby with chronic ear infections will be adjusted with a low-force, steady pressure technique to stimulate healing, while a surfer or professional athlete might receive more active adjustments, and an older person with spinal degeneration would be adjusted with another low force technique more suitable for their condition and physiological state.
Specifically, some of the techniques we use in the office are, Upper Cervical, NUCCA, Gonstead, S.O.T., Diversified, Decompression, Flexion-Distraction, Orthospinology, Applied Kinesiology, Palmer and more.  Whatever your needs are, we are ready to customize your care to your comfort level.
We would never tell you to do something that we wouldn't do for ourselves or our family. If you're no longer willing to accept less than the best for yourself, call us today and join the growing community of people who are discovering daily that Chiropractic works.
A CHIROPRACTIC TEAM YOU CAN TRUST
At Pacific Beach Chiropractic Group our chiropractic team is ready to meet with you to discuss your needs. We will help to design a program that is right for you. We look forward to meeting you.
HOW TO FIND A CHIROPRACTOR IN Pacific Beach
This guide will help you find the best chiropractic clinic in Pacific Beach for you. When most people in Pacific Beach decide they need a chiropractor, they end up doing a search and just picking someone at the top.
Being at the top of Google for the chiropractic search does not necessarily mean they are the best chiropractor for you. Follow the steps below to make sure you are picking the right chiropractor for you.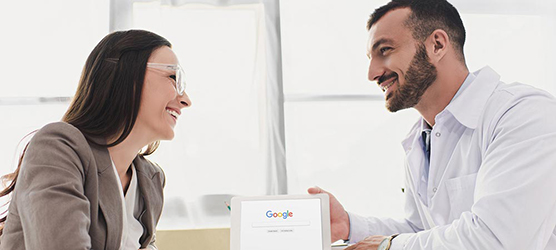 Time Needed: 5 minutes
Total Cost: USD 0.00
4 EASY STEPS TO FINDING A CHIROPRACTOR IN Pacific Beach
Step 1: Open up a Google search
You will want to type one of the following in the search bar:
Chiropractor Pacific Beach
Chiropractor 92109
Chiropractor near me
Best chiropractor in Pacific Beach

Step 2: Review Their Website
The best chiropractors in Pacific Beach put as much care into their website as they do into the rest of their office. By reviewing their website you will get a good feel for the doctor and if they are right for you.

Step 3: Check Out Their Reviews
Check out the Google Business Page of a chiropractic clinic you are thinking about visiting. It is easy for someone to say they are great, it's a different story to get other people to say great things about you.

Step 4: Give The Office A Call
Now that you have a basic understanding of what the office is about. Give them a call to make sure they fit the message that their website and GMB have been sending. You will know in a few minutes whether the office is the right one for you.